Since they were born, members of the Baby Boomer generation have played a big role in shaping American culture. In 2011, the first of the boomers turned 65. As they age, the vast number of people entering their senior years will undoubtedly have an impact on how our communities understand and respond to the needs of older citizens. By the year 2020, Tennessee's population of people between the ages 65-74 is expected to grow by almost 48%.
Aging Matters is a community-based conversation about what older citizens in Middle Tennessee need to optimize their quality of life and how the community needs to prepare for our aging population. The series focuses on issues such as caregiving, finances, end-of-life, dementia and Alzheimer's through documentaries, town halls, panel discussions, short form updates, community conversations, and screenings.
Episodes
---
Through the evocative lens of heartfelt documentaries, we unveil the untold stories of those dedicated to caregiving, providing a glimpse into the selfless acts of love that define their existence. Together, we navigate the intricate paths of financial planning, shining a light on the dreams and aspirations that continue to flourish in the twilight years.
In tender moments of reflection, we confront the profound questions surrounding end-of-life decisions, reminding ourselves of the importance of cherishing every precious second. And as we delve into the depths of dementia and Alzheimer's, we witness the power of compassion and understanding, and the incredible resilience of those who face unimaginable challenges.
Panel Discussions
---
With each episode, we gather in town halls, panel discussions, and community conversations, fostering an environment of empathy and understanding. These exchanges become a catalyst for change, forging a path towards building inclusive communities that honor and support our cherished senior citizens.
Reports
---
Aging Matters Reports are concise content segments that serve as vital strokes of narrative within the framework of Aging Matters. They imbue the series with unfiltered authenticity, adeptly encapsulating the essence of aging with grace, dignity, and an enduring vitality. Each piece stands as a testament to the profound richness and diversity of the narratives of our senior citizens' lives.
Elder Abuse Project
---
A collection of Tennessee's systems and resources for responding to elder abuse. This project was supported by Award No. 2018-V2-GX-0024 awarded by the Office for Victims of Crime, Office of Justice Programs, U.S. Department of Justice through the Tennessee Office of Criminal Justice Programs.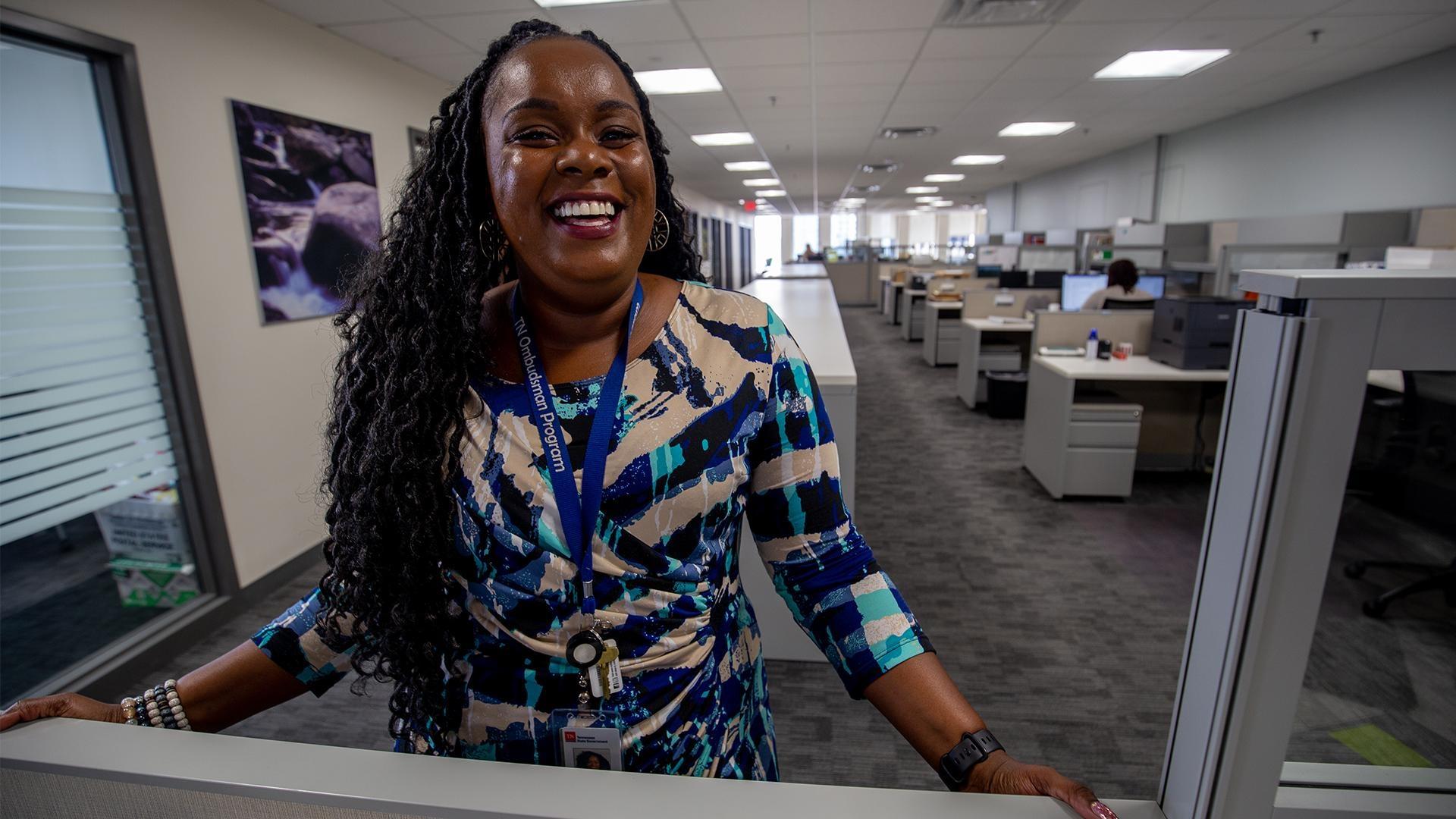 TN State Long-Term Ombudsman Quiteka Moten explains her role in keeping older adults safe.