Colonel John Donelson (circa 1725-1786) was a land surveyor, an iron manufacturer, and a member of the Virginia Assembly before becoming one of the two founding fathers of Nashville.
Aboard his flagship, the "Adventure," Colonel Donelson led families on an historic river voyage to the first permanent settlement on the Cumberland.
Colonel Donelson and his wife Rachel Stockley (circa 1730-1801) had eleven children. Their seven sons and four daughters were all born in Virginia and all traveled from Watauga settlements in east Tennessee to the new Cumberland settlement. In fact, all of their children, except for one son who went overland with James Robertson, were on the historic river voyage, including twelve-year-old Rachel.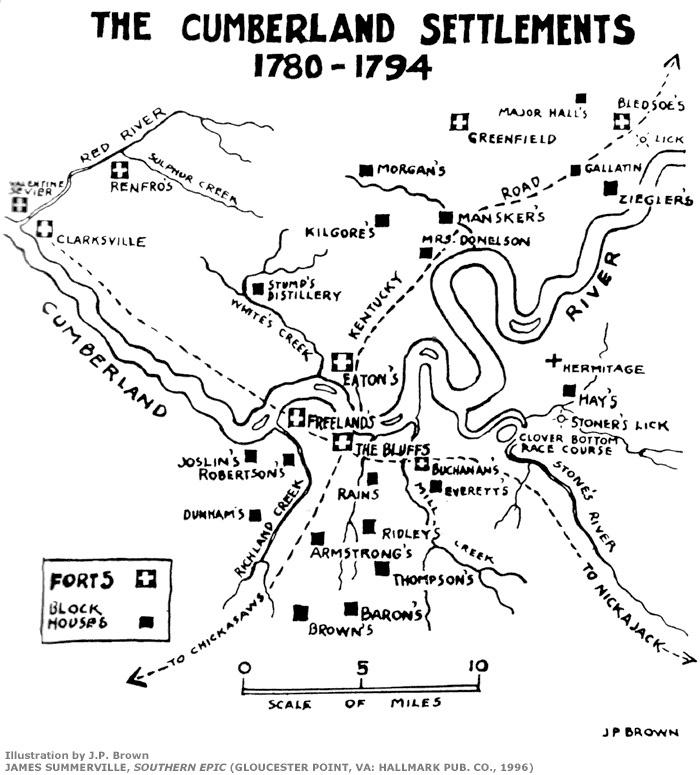 Shortly after arriving in Nashville, Colonel Donelson moved his family about 10 miles up the Cumberland and settled at Clover Bottom on Stone's Rivers. Indian attacks and floods soon forced the Donelsons to abandon their initial settlement and move first to Mansker's Station and then to Kentucky. Colonel Donelson's interest in the Cumberland area continued and he acquired land in the vicinity of what became the site of the Hermitage. The Donelson family returned to stay in 1786, but unfortunately without Colonel Donelson who was mysteriously killed on his way back to rejoin his family in Nashville. The community of Donelson was named after the area's first family of settlers.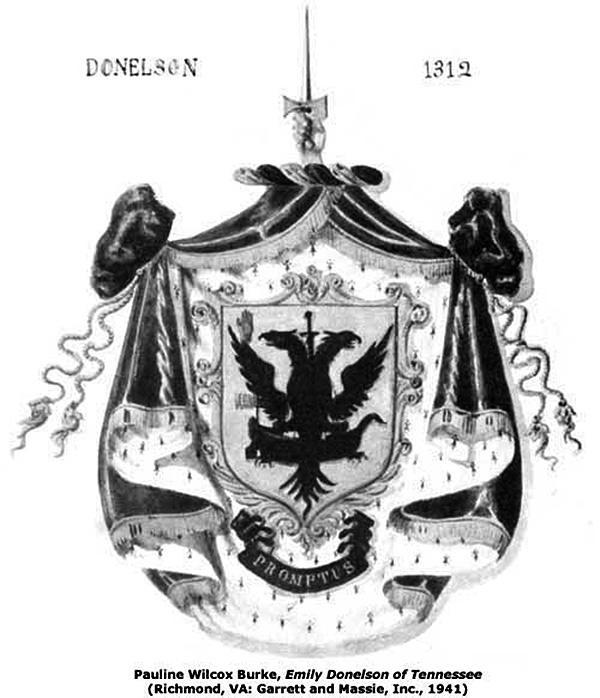 The Donelson name figured prominently in early Tennessee history. The sons and daughters of Colonel John Donelson and Rachel Stockley, the second generation of the Tennessee Donelsons, produced approximately 63 children The Donelsons were pioneers, Indian fighters, professionals, businessmen, soldiers, and politicians, and always aligned with General Andrew Jackson. Just as the successful voyage of the "Adventure" placed the Donelson name in the pages of American pioneer history, the marriage of Rachel Donelson to Andrew Jackson, placed the Donelson name in the pages of American political and presidential history.