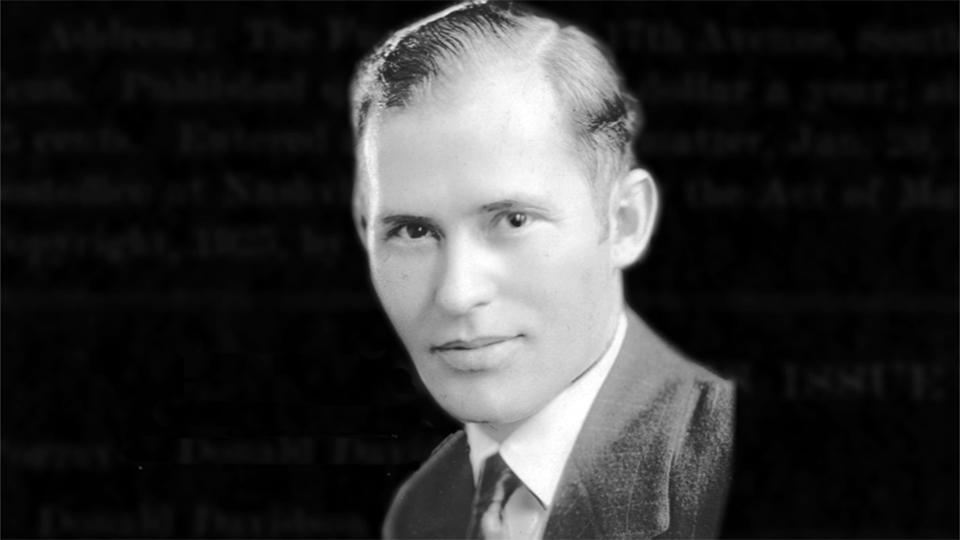 Donald Davidson (1888 – 1974)
Donald Davidson was born in Campbellsville, Tennessee, the son of teachers. He earned his B.A. and M.A. from Vanderbilt and taught at the university his entire career. Davidson taught at the Bread Loaf School, wrote the well-respected Tennessean Book Page, and at age 24 served as a Lieutenant in WWI. Davidson wrote extensively on the themes of Tennessee and Southern regionalism in works including Lee in the Mountains (1934), The Tall Men (1927) and The Outland Piper (1924).

Listen to Donald Davidson read "Lee In the Mountains"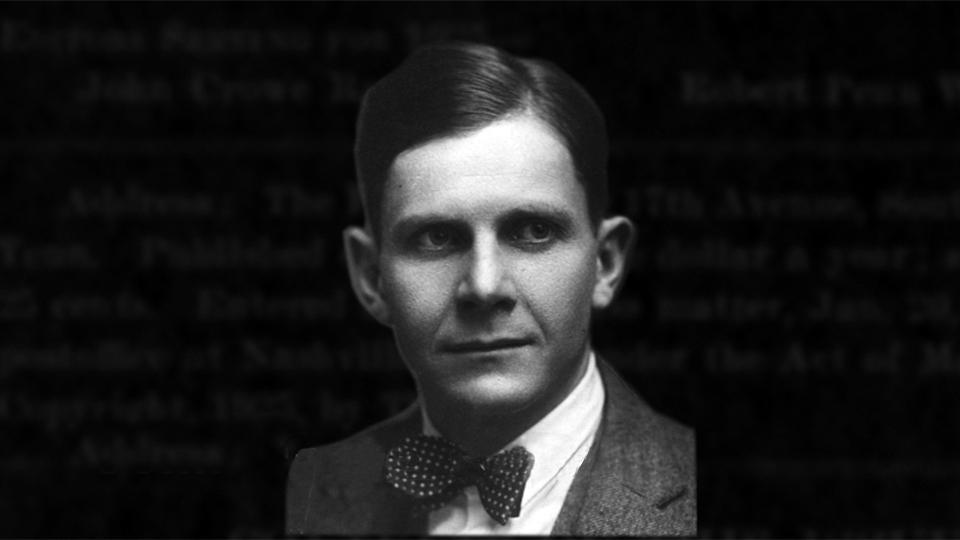 John Crowe Ransom (1888 – 1974)
Tennessee's most influential poet, John Crowe Ransom was born in Pulaski, Tennessee the son of a Methodist minister. A Rhodes Scholar, a Vanderbilt University graduate and a member of the Vanderbilt faculty prior to his service in WWI. Ransom taught at Vanderbilt until his 1937 departure for Kenyon College where he founded the Kenyon Review. His literary contributions include Poems about God (1919), Chills and Fever (1924), The New Criticism (1946) and his Selected Poems (1968) received the National Book Award.

Listen to John Crowe Ransom read "Bells for John Whiteside's Daughter"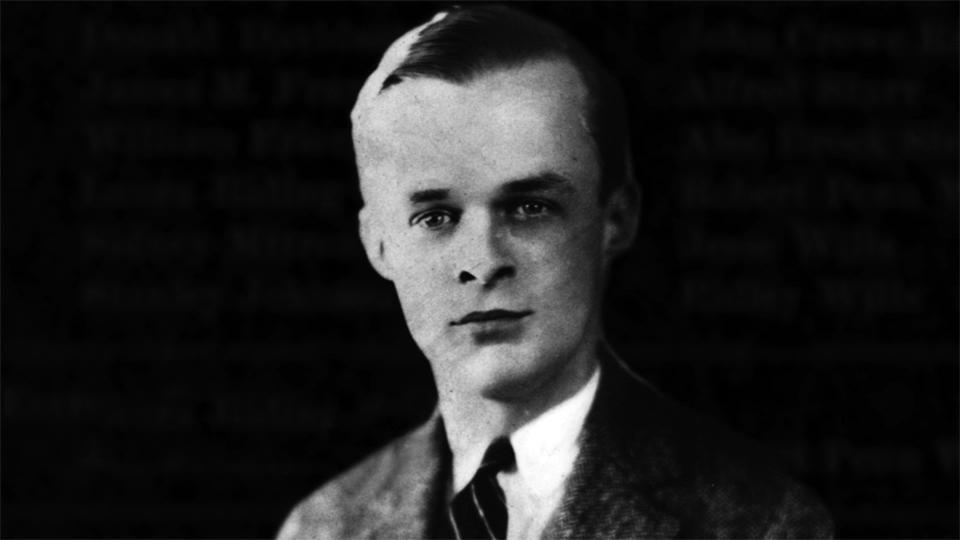 John Orley Allen Tate was born in Winchester, Kentucky in 1899. Prior to graduation from Vanderbilt University, he attended the Cincinnati Conservatory of Music and studied the violin. Tate was poet-in-residence and founded the Creative Writing program at Princeton University, and his oversight transformed The Sewanee Review. A poet, essayist, novelist and editor, his works include Mr. Pope and Other Poems (1928), The Mediterranean and Other Poems(1936), The Fathers (1940) and biographies on Jefferson Davis and Stonewall Jackson. His numerous recognition include the Bollingen Prize, the National Medal for Literature, Academy of American Poets Award and he was the second appointee of Consultant in Poetry to the Library of Congress.

Listen to Allen Tate read "The Mediterranean"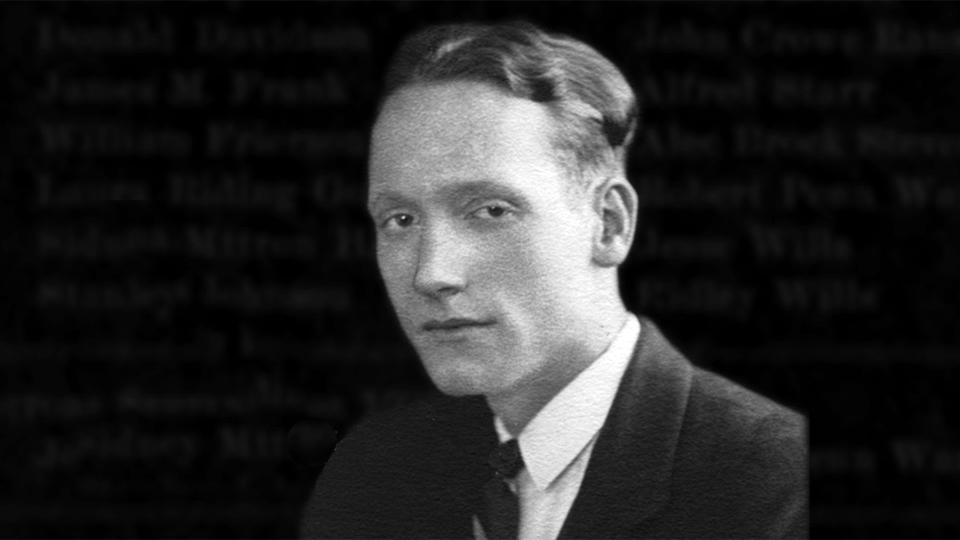 Robert Penn Warren (1905 – 1989)
Acclaimed author, Robert Penn Warren was born in Guthrie, Kentucky in 1905. He received a B.A. from Vanderbilt University, an M.A. from the University of California and a B.Litt from Oxford University where he was a Rhodes Scholar. He held various academic positions at Vanderbilt, LSU, University of Minnesota and Yale. His novel All the King's Men won the Pulitzer Prize in 1947 and the adapted film won the Academy Award. Warren is the only writer to have received three Pulitzer Prizes in two genres. His poetry books, Promises and Now and Then, were each awarded that Prize. A prolific and influential writer, he has written in, and been received in most literary genres. Among his honors are the MacArthur Fellowship, Gold Medal for Poetry from the American Academy of Arts and Letters, the Poet Laureate of the United States, the National Medal of Arts, and the Presidential Medal of Freedom.

Listen to Robert Penn Warren read "Pursuit"
More members of The Fugitives
Walter Clyde Curry
Birth/Death: 1887-1967
Vanderbilt Faculty: 1915-1955
William Yandell Elliott
Birth/Death: 1896-1979
Vanderbilt Education: BA 1917, MA 1920
James Marshall Frank
Birth/Death: 1866-1944
William Coleman Frierson
Birth/Death: 1897-1955
Vanderbilt Education: BA 1920
Sidney Mitron Hirsch
Birth/Death: 1883-1962
Stanley Johnson
Birth/Death: 1892-1946
Vanderbilt Education: BA 1916, MA 1924
Vanderbilt Faculty: 1922-1924
Merrill Moore
Birth/Death: 1903-1957
Vanderbilt Education: BA 1924, MD 1928
Laura Riding
Birth/Death: 1901-1991
Alfred Starr
Birth/Death: 1898-1957
Vanderbilt Faculty: 1917-1920
Alec Brock Stevenson
Birth/Death: 1895-1969
Vanderbilt Education: BA 1916
Jesse Ely Wills
Birth/Death: 1899-1977
Vanderbilt Education: BA 1922
William Ridley Wills
Birth/Death: 1898-1957
Vanderbilt Education: BA 1923
This NPT original production was made possible by a grant from the Metropolitan Nashville Arts Commission. Archival materials, poetry recordings and research assistance generously provided by Vanderbilt University Special Collections.
Additional photographs courtesy of the Library of Congress and the Tennessee State Museum.