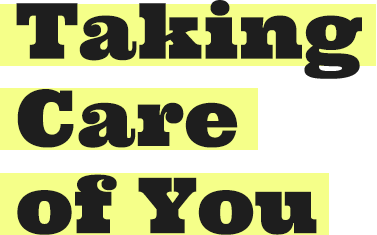 Keeping mind and body healthy is always a good idea, but right now it is especially important. These programs – some available on-air, some streaming – offer information, tips and historical perspective.
COVID-19 – Novel Coronavirus
The novel coronavirus, or COVID-19, is a new coronavirus that hasn't been previously identified.
CDC
Resource Collection
The Centers for Disease Control & Prevention is one of the major operating components of the Department of Health and Human Services. Stay up-to-date with how the CDC are responding to the novel (new) coronavirus (COVID-19) outbreak.
At Home Learning | Parents & Teachers
Resource Collection
A collection of resources for parents and teachers to continue to inspire learning at home with lessons plans from PBS Learning Media, activities from PBS Kids, and more. We'll continue to update as soon as new resources are made available.
NPT & PBS
Resource Collection
The latest COVID-19 information from NPT & PBS.
Talking to Children | PBS Kids & NPT3
Resource Collection
A collection of resources for talking to children about what is happening.
Spillover - Zika, Ebola & Beyond
Video Series
Investigate the rise of spillover viruses, like Zika, Ebola and Nipah, which reside in animals and infect humans. Find out how human behaviors spread diseases and what science can do to anticipate, contain and prevent epidemics around the world.
Influenza 1918
American Experience Documentary
It was the worst epidemic the United States has ever known. Before it was over, the flu would kill more than 600,000 Americans – more than all the combat deaths of this century combined.
General Health & Wellness
Blood Sugar Rising
Documentary
Diabetes and pre-diabetes affect over 100 million people in the U.S., costing more than $325 billion each year. Blood Sugar Rising puts human faces to these statistics, exploring the history and science of the illness through portraits of Americans whose stories shape the film.
Bedlam
Documentary
Shot over the course of five years, Bedlam examines the mental health crisis through intimate stories of people who are in-and-out of overwhelmed and under-resourced psych emergency rooms, jails and homeless camps in Los Angeles, while psychiatrist and filmmaker Dr. Ken Rosenberg also searches for answers to his own sister's mental illness.
NPT Reports: Aging Matters focuses on issues such as caregiving, finances, end-of-life, dementia and Alzheimer's through documentaries, town halls, panel discussions, Aging Matters Updates, community conversations, and screenings.
Hospitals & Health Risks
NPT Reports: Aging Matters Documentary
This edition of NPT Reports: Aging Matters explores the benefits and risks of hospital treatment as we grow older. It also looks at a growing movement by hospitals to adapt to the unique needs of the aging baby boom population.
Nutrition & Aging
NPT Reports: Aging Matters Documentary
Malnutrition or undernutrition is now considered a hidden epidemic among older adults in the United States.